Description
Recommended for ages 6and up
Ultimate Class Megatron figure inspired by the Cyberverse animated series
Convert Megatron to activate Fusion Mega Shot Action Attack move
Fantasy scene
2 attack modes; 8 steps
Function: Tyrannical leader
Some poses may require additional support
Material: Plastic
The war between heroic Autobots and evil Decepticons continues on the Cyberverse animated series! Discover the unique powers and skills of each Cyberverse character, and see how those powers will be used to defend Earth… or threaten it.

Easily convert and attack with Transformers Cyberverse Action Attackers toys (Each sold separately)! Simply convert Megatron figure from robot to tank mode in 8 steps. The last step of conversion activates the figure's Fusion Mega Shot Action Attack in both robot and tank mode! Once converted, move can be repeated through easy reactivation steps.

Kids can collect other Action Attackers figures, each sold separately, to discover the signature attack moves of favorite characters from the Cyberverse series -- one of the best ways to introduce young kids and new fans to the exciting world of Transformers!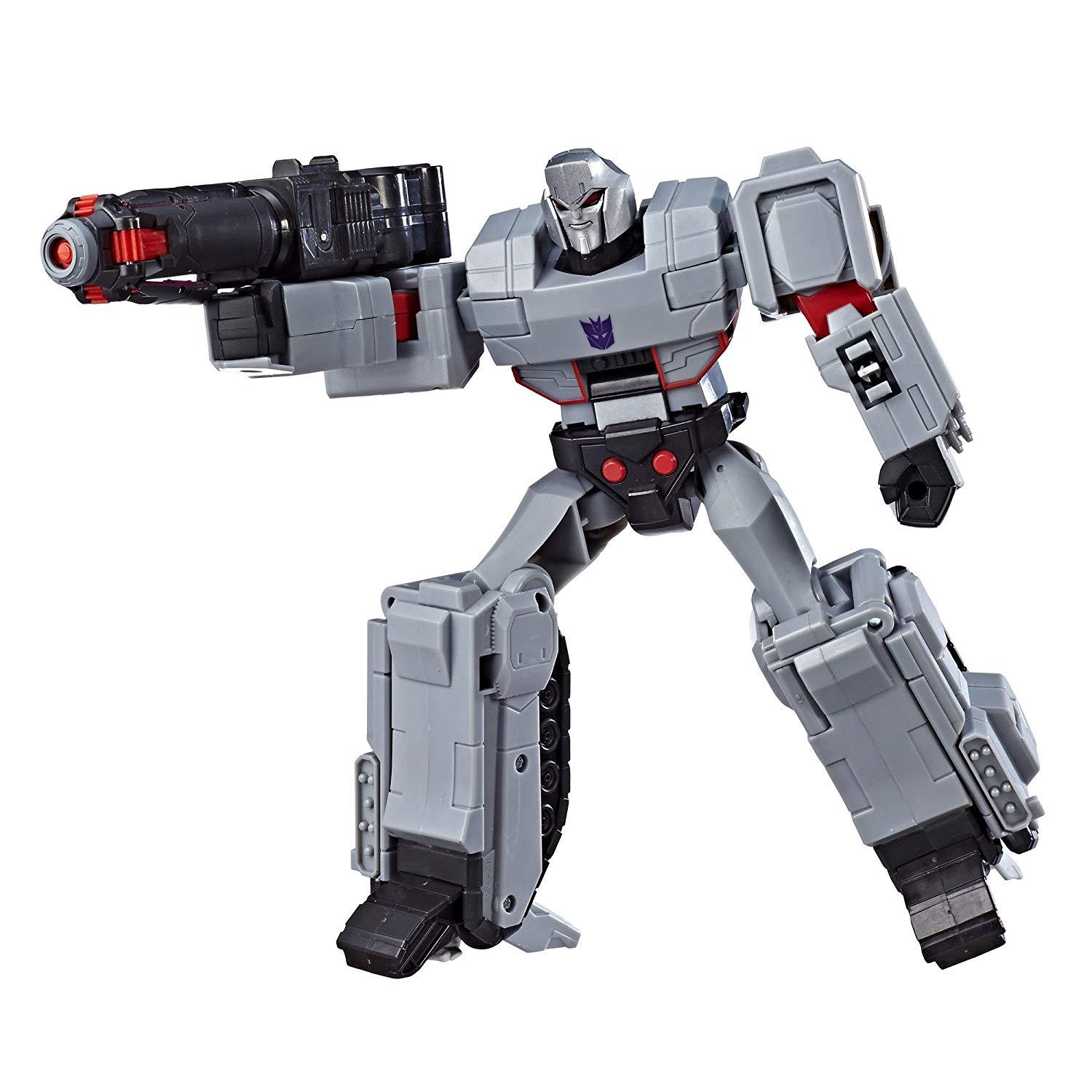 Payment & Security
Your payment information is processed securely. We do not store credit card details nor have access to your credit card information.