Description
Recommended for ages 3 years and up
Materials: Plastic and dough
Includes tortilla press, taco plate, cheese grater, decorating tool, and 4 cans of Play-Doh Brand Modeling Compound.
This play food set comes with all the Play-Doh tools and compound your little chef needs to start making their own pretend tacos!
The tortilla press also creates Play-Doh veggies and other taco essentials. Grate Play-Doh cheese and squeeze imaginary hot sauce to top it off.
This cooking toy for kids 3 years and up makes a great small gift or activity.
Play-Doh Kitchen Creations Taco Time Playset for Kids
Make every day Taco Tuesday with Play-Doh Taco Time! Now kids can create their own play food tacos with the Play-Doh tools and colors. Stamp a make-believe taco shell with the tortilla press, which also has lots of molds to create pretend peppers, beans, and other taco essentials. The taco plate is just the right shape to hold 2 Play-Doh tacos in place while you use the cheese grater to sprinkle on some Play-Doh cheese. Don't forget the imaginary hot sauce from the decorating tool! This cooking toy for kids 3 years and up.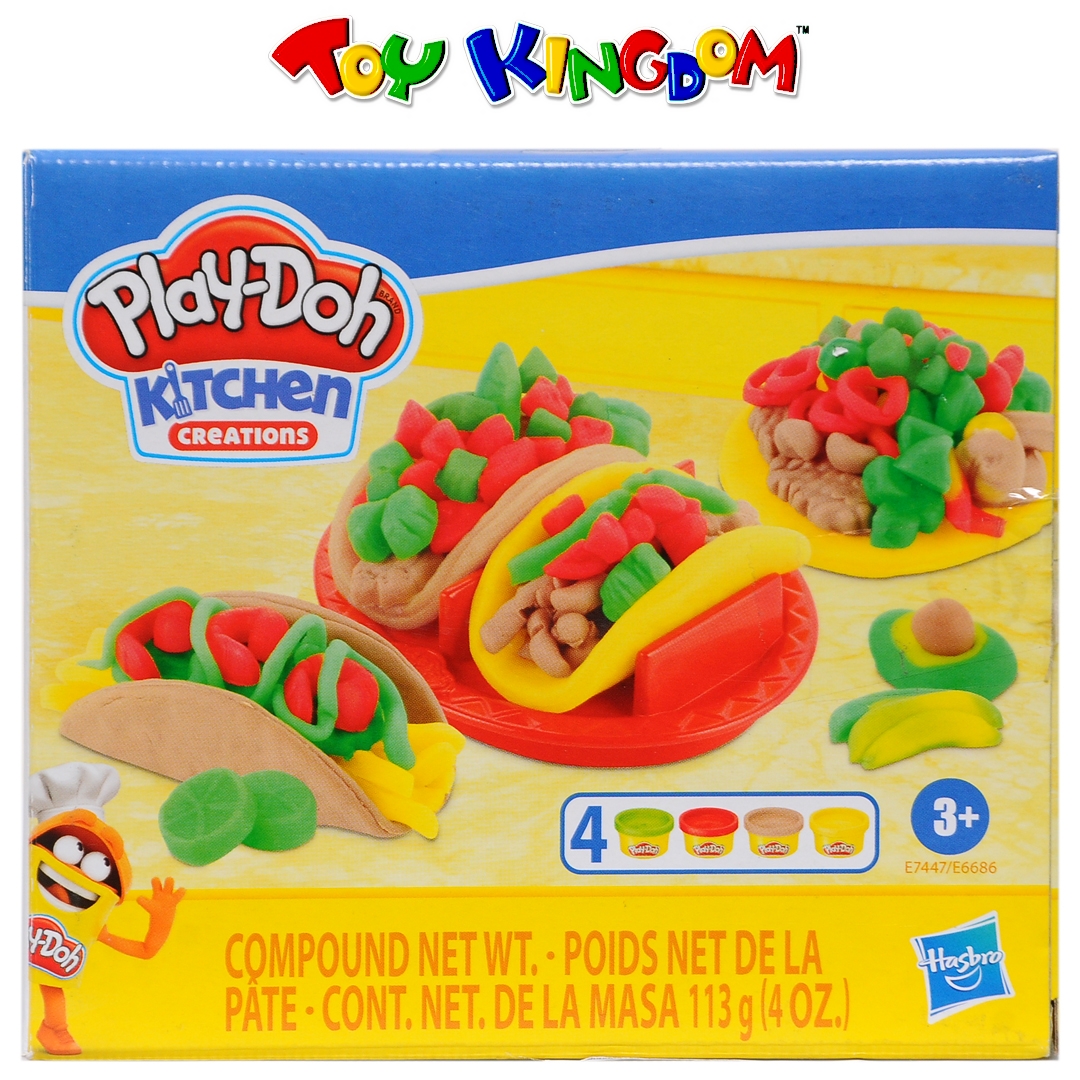 Payment & Security
Your payment information is processed securely. We do not store credit card details nor have access to your credit card information.