Description
Recommended for ages 8 and up
Materials: plastic parts
Fans will love imagining scenes from the Roblox universe with this collectible figure.
Inspired by one of the many community-created avatar bundles on Roblox, Deck out your figures with the included accessories, ExclusiveVirtual Item Code Included - Crank and Zap Mech, Each package comes with a redeemable code to unlock an exclusive virtual item on Roblox, Collect all your favorite Roblox figures today!
Roblox Gearmo and Blast Mech Figure Pack
Designed by kijineko, Gearmo is a young mechanic who outfits decommissioned service mechs in his hometown as a hobby. His "BLAST" (a.k.a. Bipedal Lifting Assistance) mech is his pride and joy. Originally used in rescue services, it has been equipped for scavenging expeditions in the many abandoned industrial yards dotted around the city.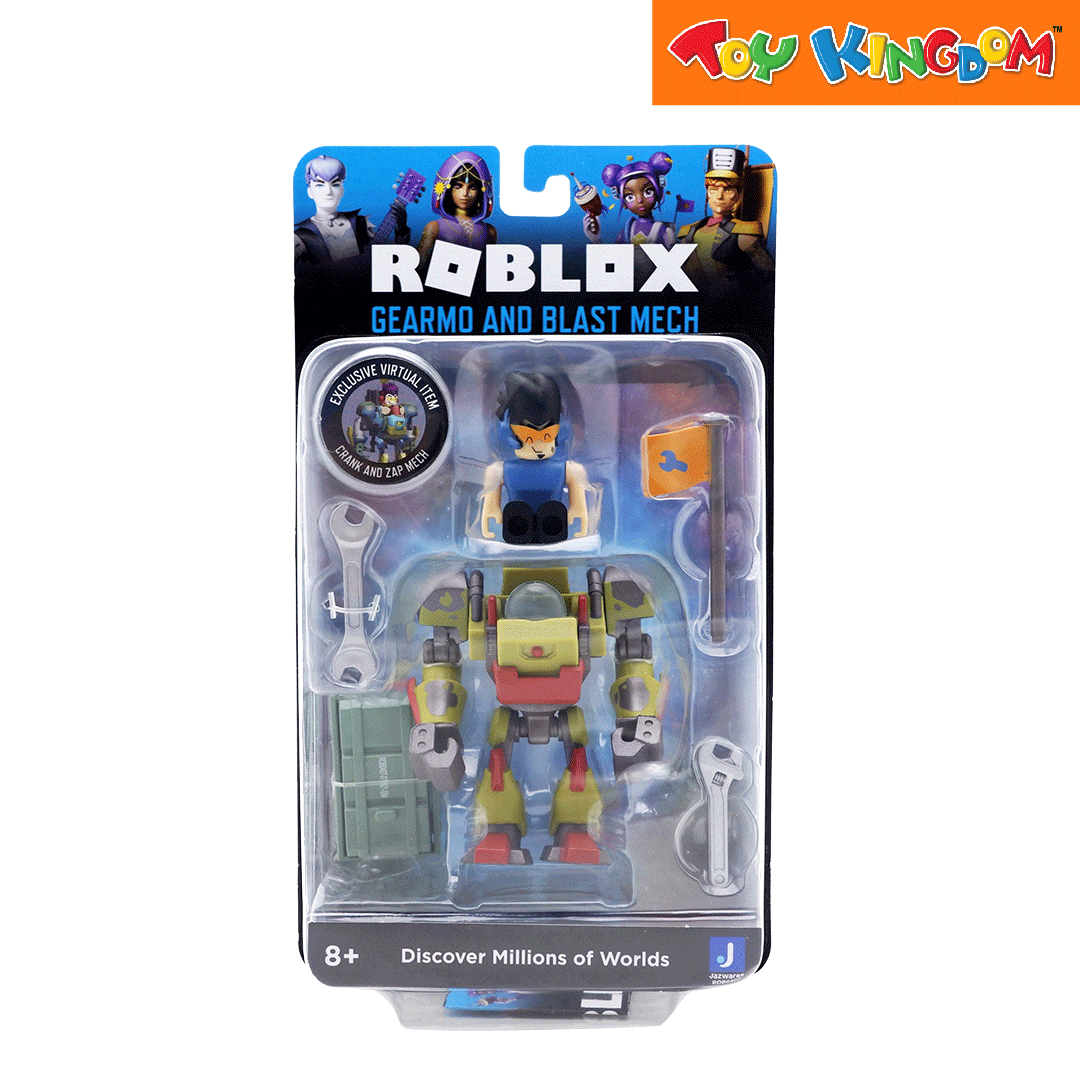 Payment & Security
Your payment information is processed securely. We do not store credit card details nor have access to your credit card information.