Description
Recommended for ages 8 and up
Materials: plastic parts
Fans will love imagining scenes from the Roblox universe with this collectible figure
Inspired by one of the many community-created avatar bundles on Roblox, Deck out your figures with the included accessories, Exclusive Virtual Item Code Included - Noorah the Past Seeker, Each package comes with a redeemable code to unlock an exclusive virtual item on Roblox, Collect all your favorite Roblox figures today!
Roblox Nailah the Fortune Teller Figure Pack
Be careful when you come across this bewitched beauty. She can offer you a future full of fame and fortune, but at what cost? Designed by witchlynch, Nailah the Fortune Teller is a woman full of tricks up her sleeve. No doubt her mystical items and future readings are of the highest quality, but there's a strange and dark aura that surrounds them and herself.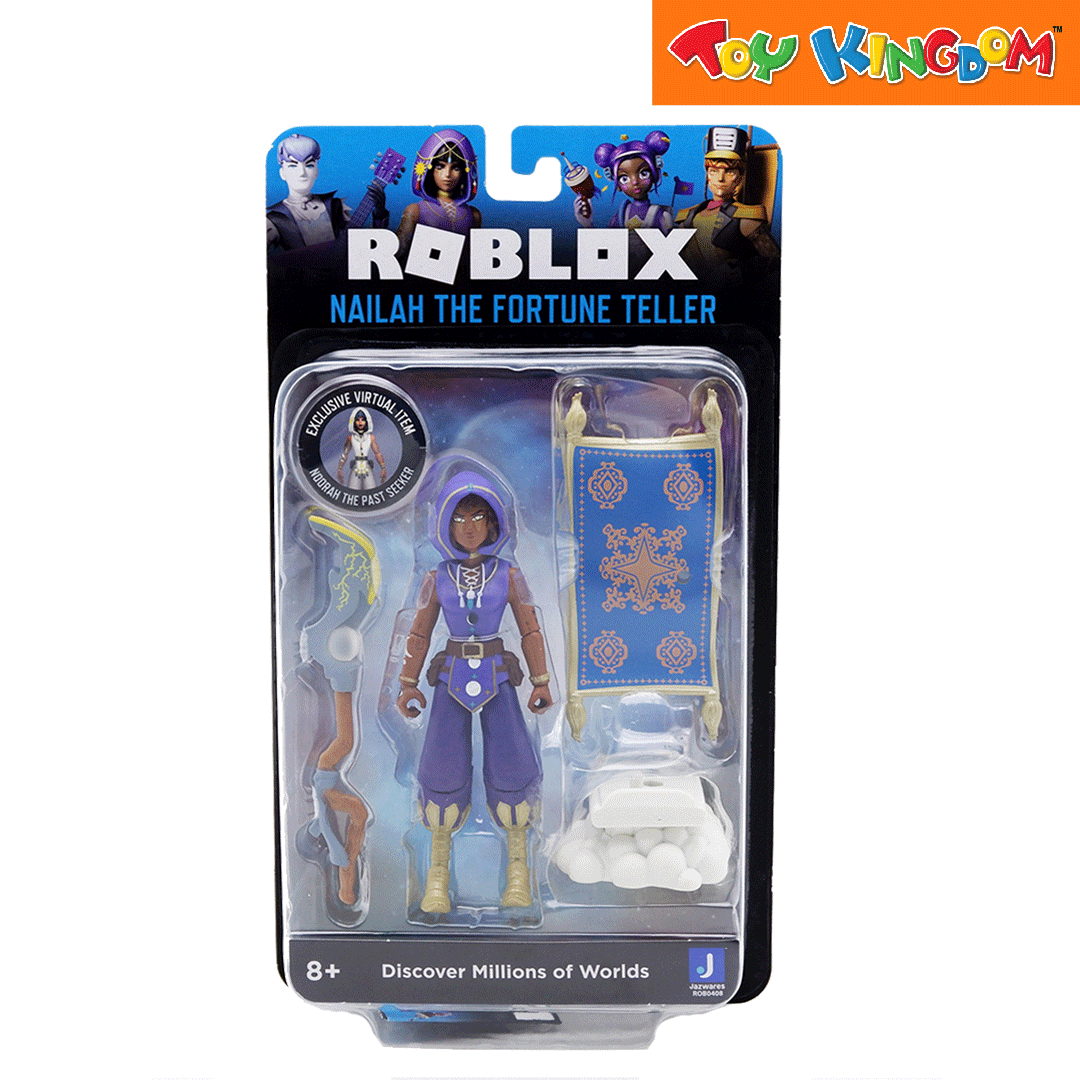 Payment & Security
Your payment information is processed securely. We do not store credit card details nor have access to your credit card information.