Description
Recommended for ages 8 and up
Materials: plastic parts
Fans will love imagining scenes from the Roblox universe with this collectible figure, Inspired by one of the many community-created avatar bundles on Roblox, Deck out your figures with the included accessories, Exclusive Virtual Item Code Included - Tall Grass Serpent, Each package comes with a redeemable code to unlock an exclusive virtual item on Roblox, Collect all your favorite Roblox figures today!
Roblox Sea Serpent Figure Pack
Shipwrecked at a young age, she was rescued by the inhabitants of an ancient underwater civilization who trained her to become a brave and powerful warrior. They called her "Sea Serpent" in recognition of her ferocious fighting spirit and unparalleled swimming ability. Designed by Ui1s, she fights to protect those who live above and below the seas.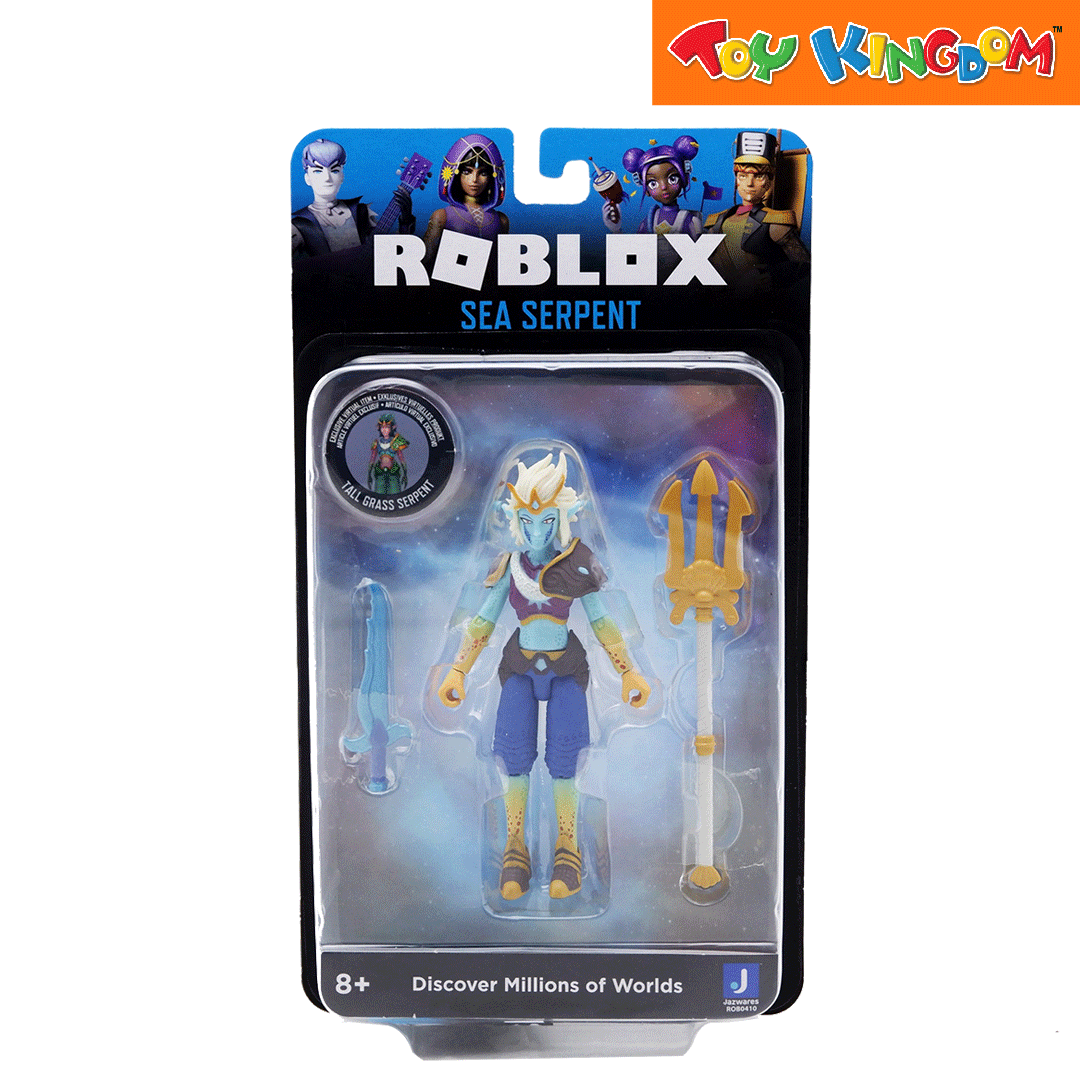 Payment & Security
Your payment information is processed securely. We do not store credit card details nor have access to your credit card information.