Description
Brand: Bakugan
Recommended for ages 6 years and above
Material: Plastic
Includes: 1 Bakugan Battle Arena, 1 Exclusive Bakugan, 2 BakuCores, 1 Ability Card and 1 Character Card
Take your Bakugan brawls to the next level! The ultimate stage for your Bakugan brawls, this arena recreates the Hide Matrix from the TV show!
Add an exclusive Aquos Dragonoid Bakugan to your collection. You won't find this Bakugan anywhere else!
The Battle Arena is the best way to battle your friends! With a hexagonal pattern already down on the board, laying down your BakuCores and rolling into Baku-Action has never been easier!
The Bakugan Battle Arena is a great gift for kids aged 6 and up. Roll into Baku-action with your own Bakugan collectible figure and Battle Arena!
Bakugan Battle Planet 007 Dragonoid Blue Battle Arena Playset for Boys
Take your game to the next level with the Bakugan Battle Arena! This arena is the ultimate way to brawl with your friends! With a hexagonal grid already on the board, laying out your BakuCores (included) has never been faster. Face off against an opponent and roll your new exclusive Aquos Dragonoid Bakugan (included) for POP OPEN Baku-Action! The Battle Arena's included bumpers make sure your balls always stay in play. The thrill of the brawl comes alive with the Battle Arena! Who will leave the Bakugan Battle Arena victorious? BAKUGAN BRAWL!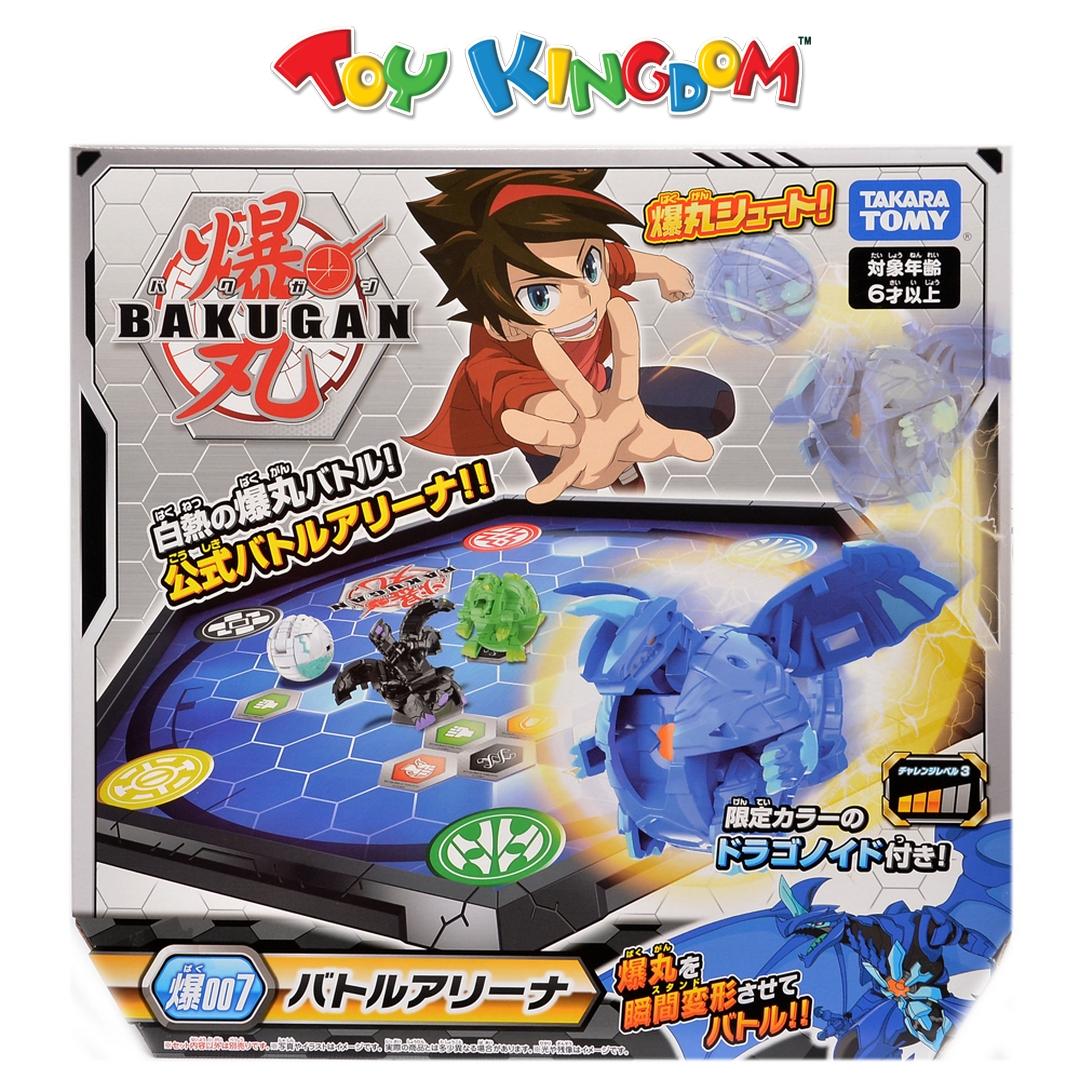 Payment & Security
Your payment information is processed securely. We do not store credit card details nor have access to your credit card information.