Description
Recommended for ages 3 and up
Material Plastic
Includes doll, baby dragons, mat, rocker and accessories
Doll measures approximately L2 x H11 inches
Packaging measures approximately L=25cm x W=8cm x H=34cm
Help Barbie doll care for her adorable baby dragon friends – one pink and one blue – plus Honey pup, in a sweet nursery setting.
Play out fairytale dreams with Barbie Dreamtopia princess doll and her baby dragon nursery playset!
Barbie Dreamtopia Dragon Nursery Playset for Girls
Barbie Dreamtopia fantasy playsets inspire young minds to explore fairytale dreams and storytelling moments with pieces that spark all kinds of imaginative fun. With this nurturing story set, imaginations can help Barbie princess doll care for her sweet baby dragons in an adorable dragon nursery! Honey pup joins the fun; and storytelling pieces, like a moon-shaped rocker and cloud-themed play mat, set a magical nursery scene. Colorful designs and fantastical details inspire fairytale fun, and sweet accessories let the story go wherever kids' imaginations take them. It's easy to play out dreams real and imagined with Barbie princess doll and her dragon nursery playset because when you enter Dreamtopia, you wake up to a world where dreams become reality!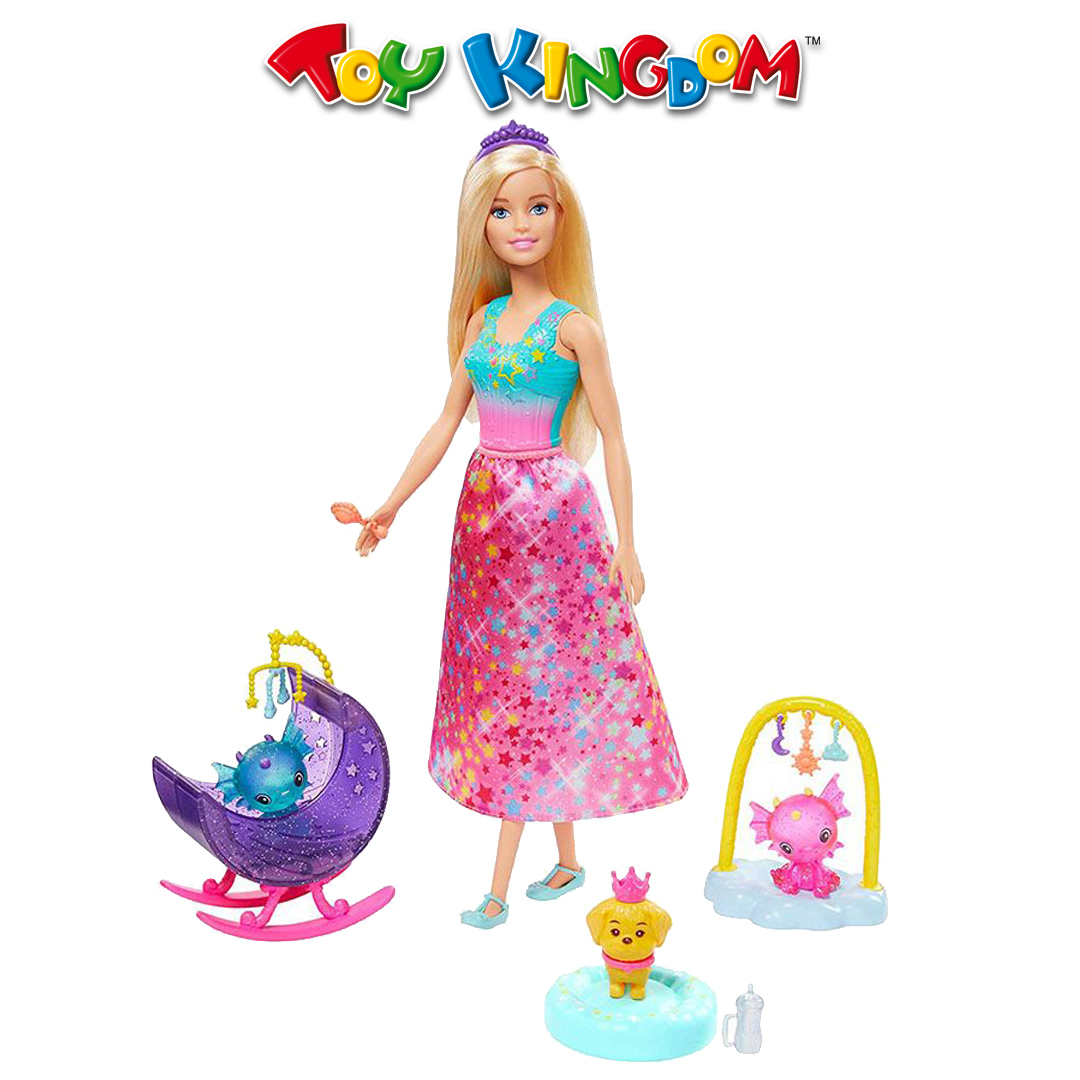 Payment & Security
Your payment information is processed securely. We do not store credit card details nor have access to your credit card information.