Description
Recommended for ages 3 years and up
Material: Plastic
Includes unicorn styling head, hair brush, 3 large barrettes, 3 small hair barrettes, 2 ponytail holders
Unicorn measures approximately L7.5 x H9.5 inch
Unicorn features glittered head, neck and horn with metallic harness
Comes with beautiful rooted eye lashes and flowing rainbow hair.
Perfect for brushing, styling and caring for your unicorn friend!
Barbie Dreamtopia Unicorn Styling Head for Girls
Bring home the magic of Dreamtopia with the Barbie Dreamtopia Unicorn Styling Head! This iridescent unicorn features long eyelashes, a gold glittered horn and beautiful rainbow hair that is perfect for brushing and styling. Little dreamers will love brushing, braiding and pinning their unicorn's hair into fabulous styles with the star printed hair brush and colorful barrettes.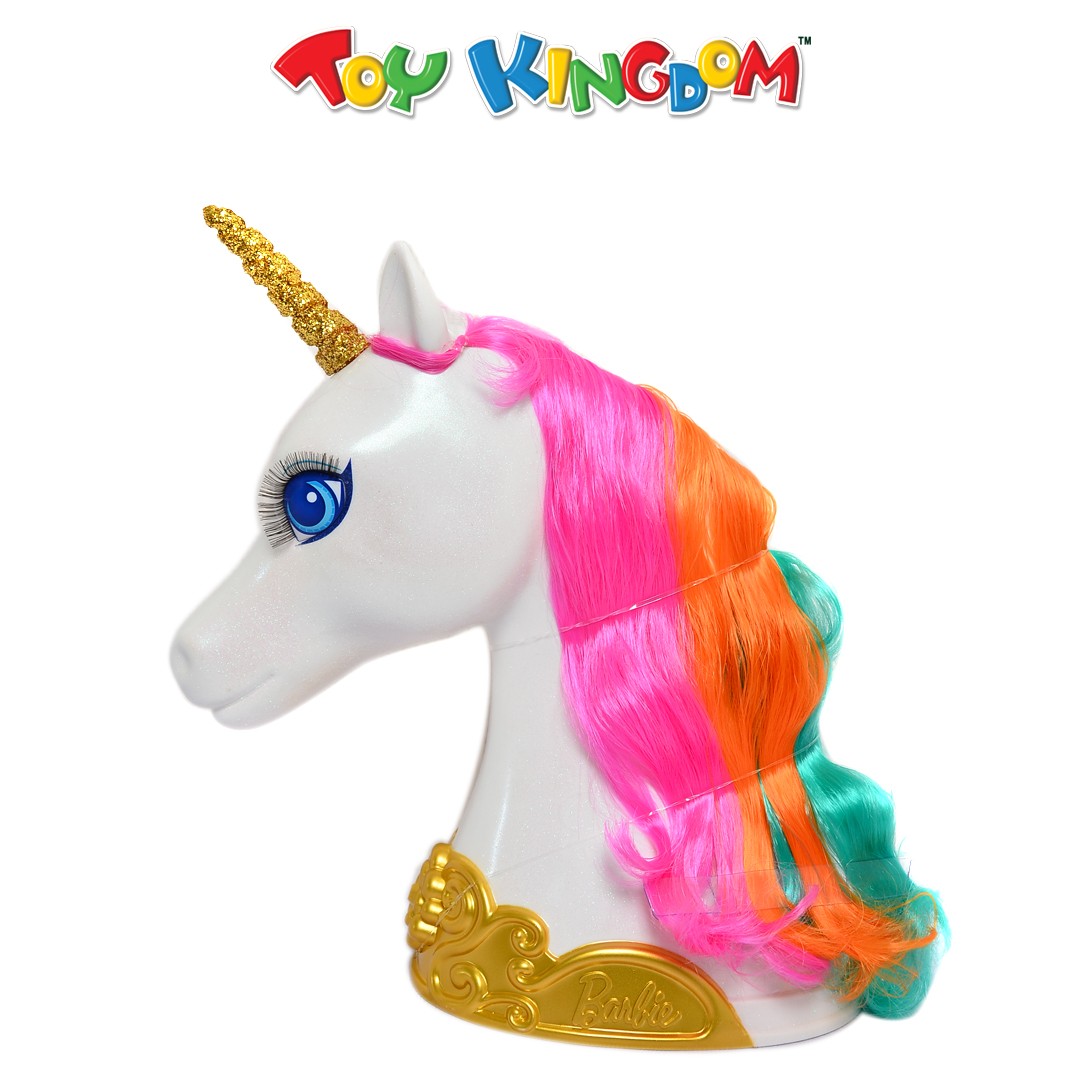 Payment & Security
Your payment information is processed securely. We do not store credit card details nor have access to your credit card information.