Description
Recommended for ages 3 years and up
Material: Plastic
Measures approximiately L2x H11inches
Includes 1 doll,and accessories
​Career looks are hidden inside -- four compartments in the box each hold different pieces for so much unboxing fun!
Which careers will you find? The possibilities include a scientist and a musician, a soccer player and a chef or a veterinarian and artist.
Barbie Surprise Career Doll for Girls
Barbie encourages imagination, expression, discovery, and introduce new possibilities through play. Explore the endless possibilities for storytelling.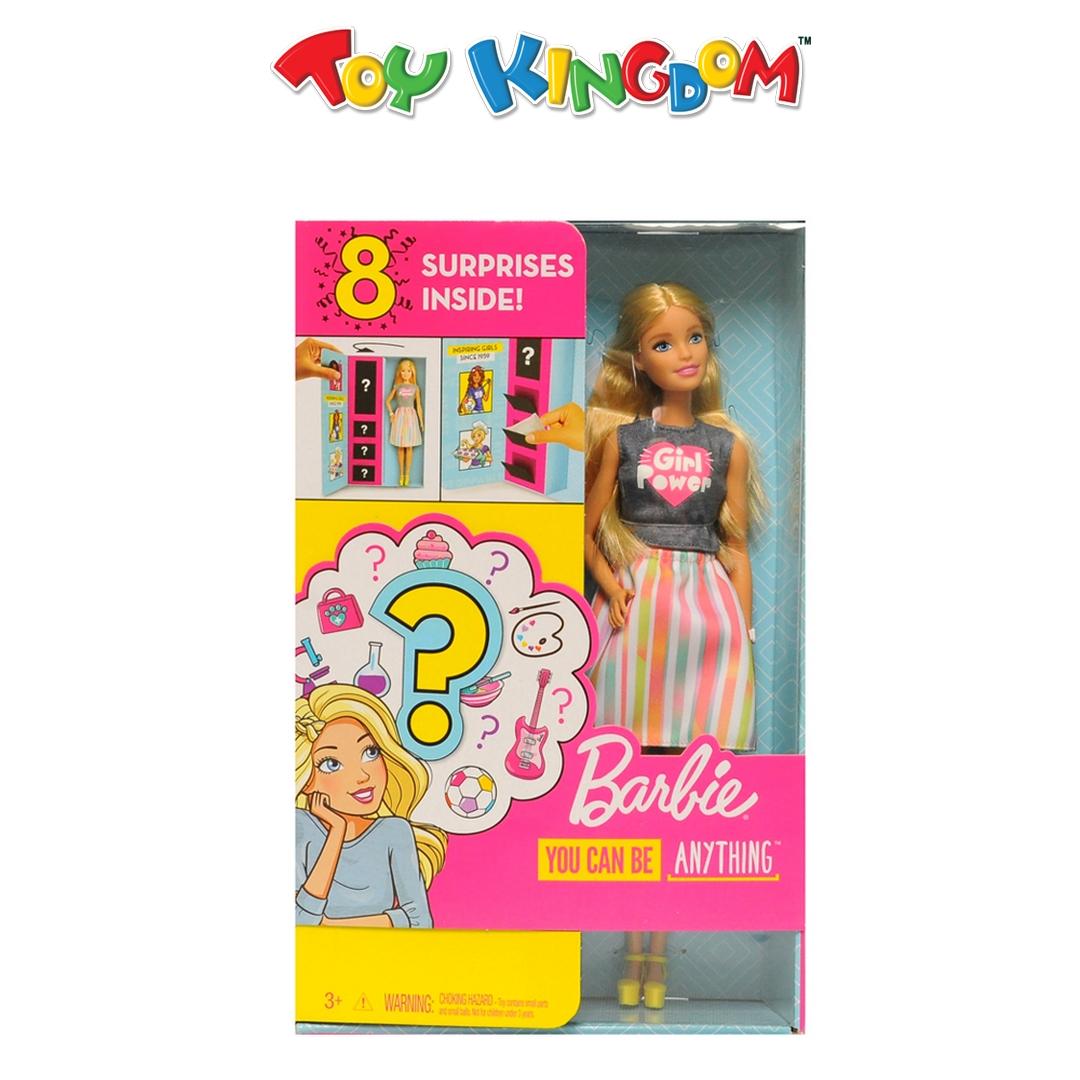 Payment & Security
Your payment information is processed securely. We do not store credit card details nor have access to your credit card information.