Description
Recommended for ages 6 and up
Material: Plastic
Measures approximately 10.5 inch
Includes doll, outfit, shoes and accessories.
 Mulan wears a gorgeous gown that blends modern elegance and her iconic style
Comes with  a purse shaped like a fan, harkening back to her story
Inspired by the movie Mulan
Great gift for your little Princess and Mulan fans.
Disney Princess Style Series Mulan for Girls
Starring Disney's Style Series! Beloved Disney Princess Mulan is stepping out of the movies and into the modern world in a beautifully designed dress that blends contemporary elegance and her iconic style from the animated favorite, Mulan. Her fashion and accessories emulate a floral theme with a complementary color palette of raspberry red, lavender, pink, and gold with navy blue accents. Fans will delight in collecting this stunning doll with a style inspired by petals falling from a tree and cascading in the wind.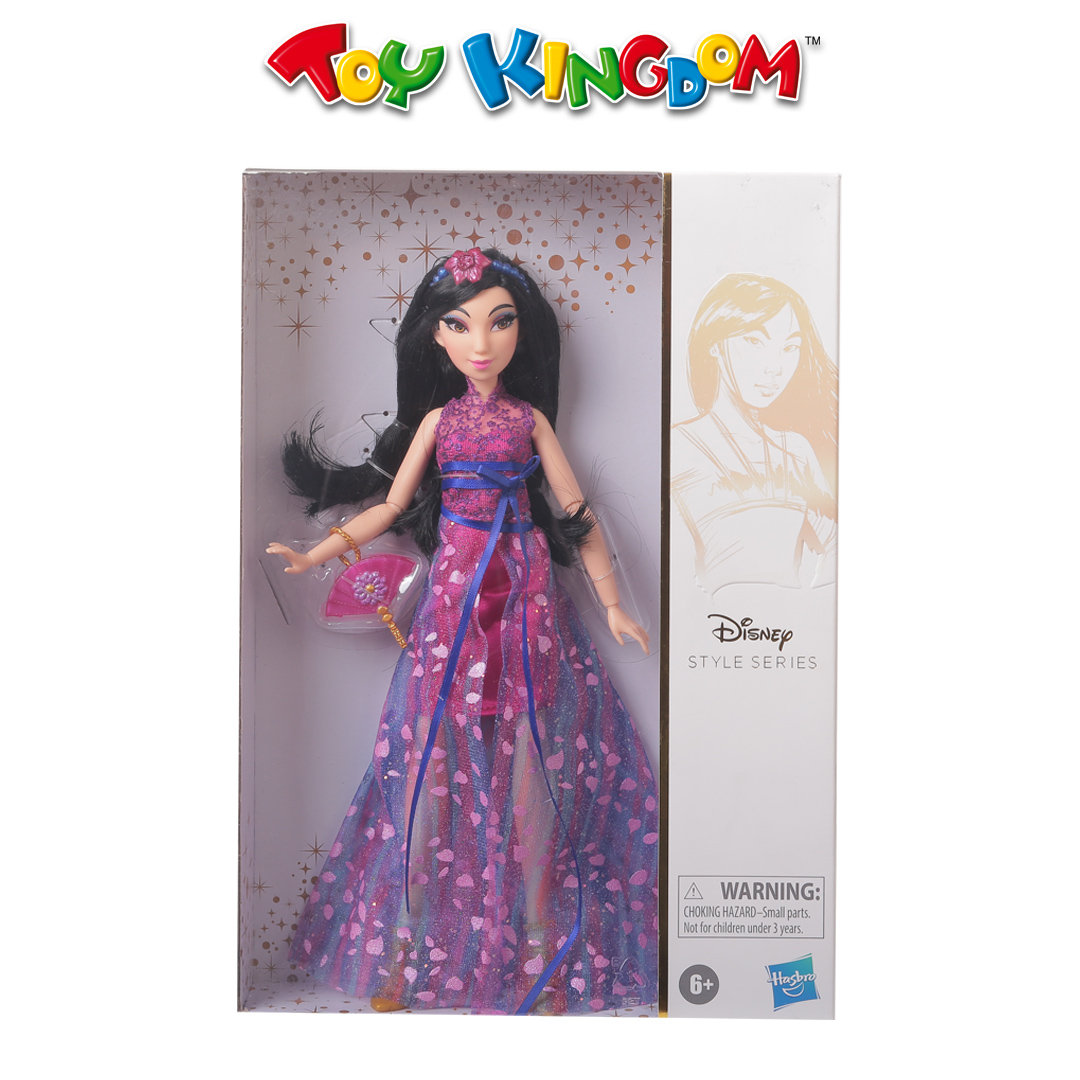 Payment & Security
Your payment information is processed securely. We do not store credit card details nor have access to your credit card information.