Description
Recommended for ages 8 years and up
Materials: Plastic and cardboard
Includes projector, cardboard mini speaker, 2 magnifying lenses, 4 sheets of glitter stickers, 4 sheets of glow in the dark stickers, 4 sleeping masks, 4 gift bags, 4 popcorn boxes, double sided tape,hack and factscards (1 english and 1 french), and instructions.
Learn how convex lenses work and how they make the projector, mirrors and even your eyes work.
Build a projector and speaker with GoldieBlox DIY Slumber Party Kit.
GoldieBlox DIY Slumber Party Kit for Kids
Build a projector and mini speaker that works along with your smartphone. No movie experience is complete without snacks, and this kit comes with recipes to cook up pastel-colored popcorn and pretzels with decoratable bags so you can save some for later. After the movie's over, you can use your projector to create a giant selfie portrait so everyone knows who was the brains behind this setup. Give your guests a great sendoff with four customizable eye masks and gift bags.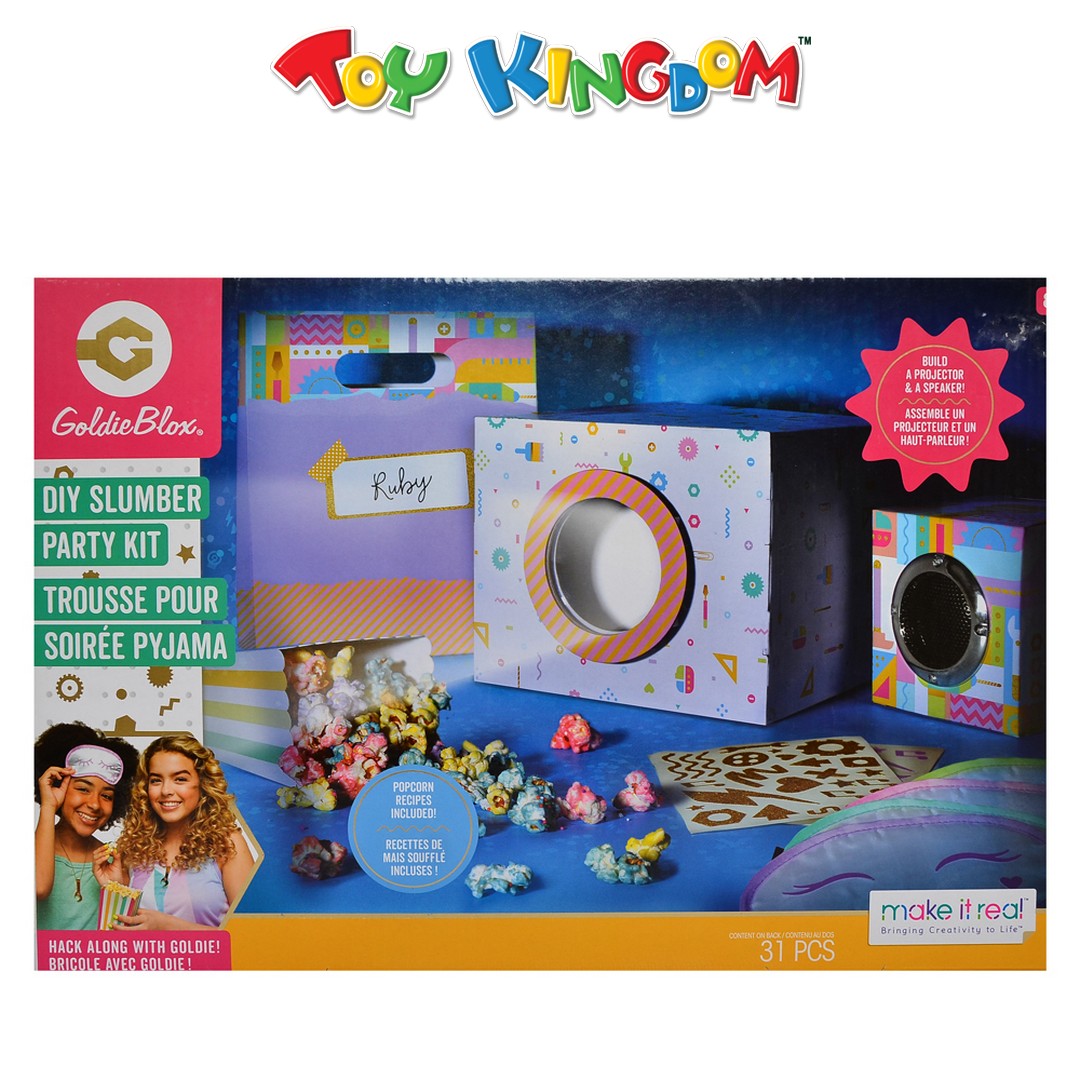 Payment & Security
Your payment information is processed securely. We do not store credit card details nor have access to your credit card information.