Description
Recommended for 1 to 5 years old
Material: Wood
Included 3 instruments
Explore rhythm and sound
The wooden musical duo produces gentle sounds that are kind to little ones with sensitive ears.
Create a steady beat with this instrument toy set feauring a clapper and guiro with a stick.
Durable child safe paint finish and sturdy wood construction make this a toy that your little ones will love. 
Hape Percussion Duo for Toddlers
Rhythm is at the heart of all good music. Create a steady beat with this set featuring a clapper and a guiro with a stick.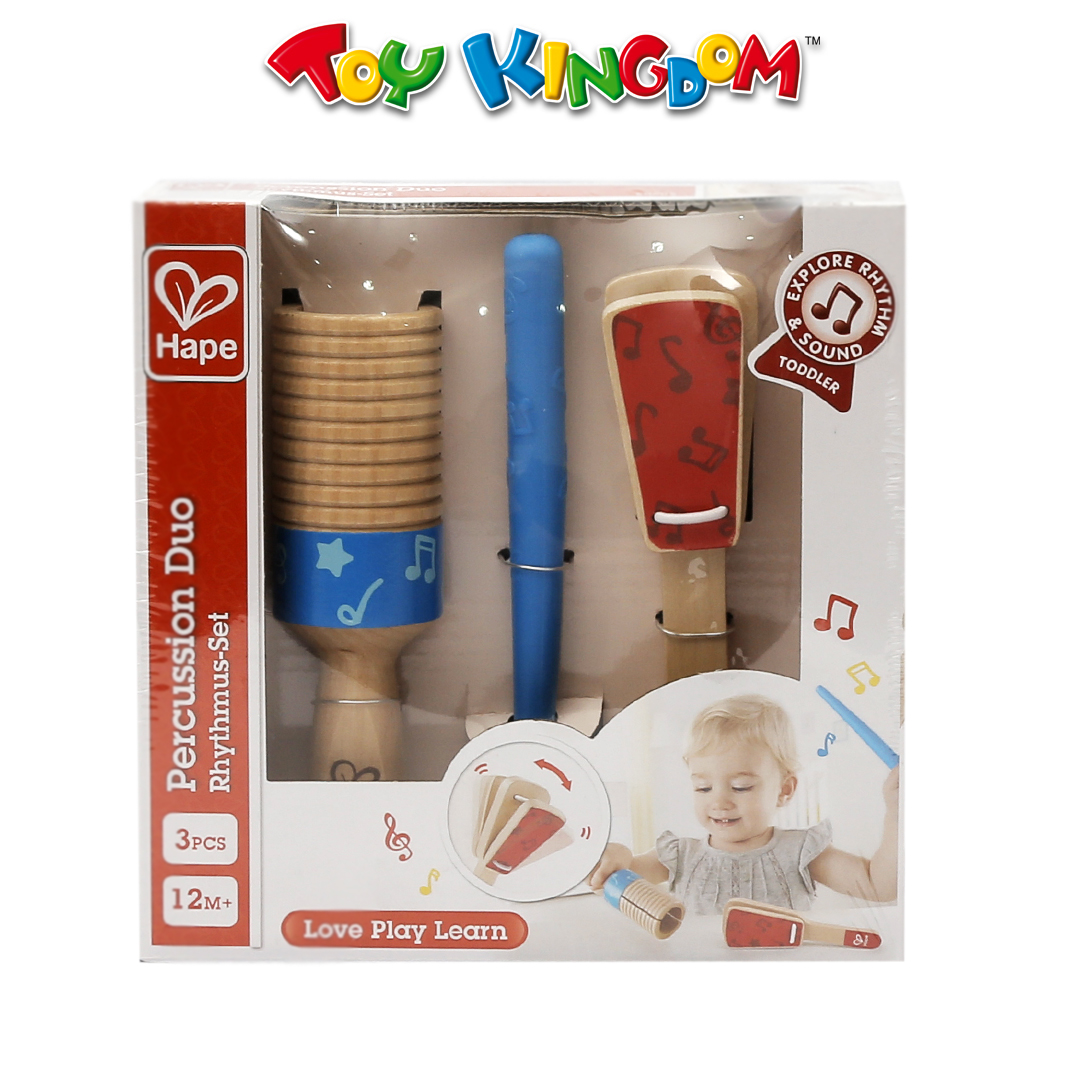 Payment & Security
Your payment information is processed securely. We do not store credit card details nor have access to your credit card information.