Description
Recommended for ages 3 years and up
Material: Plastic
Includes 2 penguins, 1 mountain, 1 flag, 12 snowballs, 2 disc
Install the penguin on the disc and attach to the mountain to make him kick all your snowballs.
Kick a snowball into a snow hole and get a corresponding score.
To make the penguin kick, simply bop him on the head.
Kicking Snowball Game for Kids
Hey, Let's kick some snowball!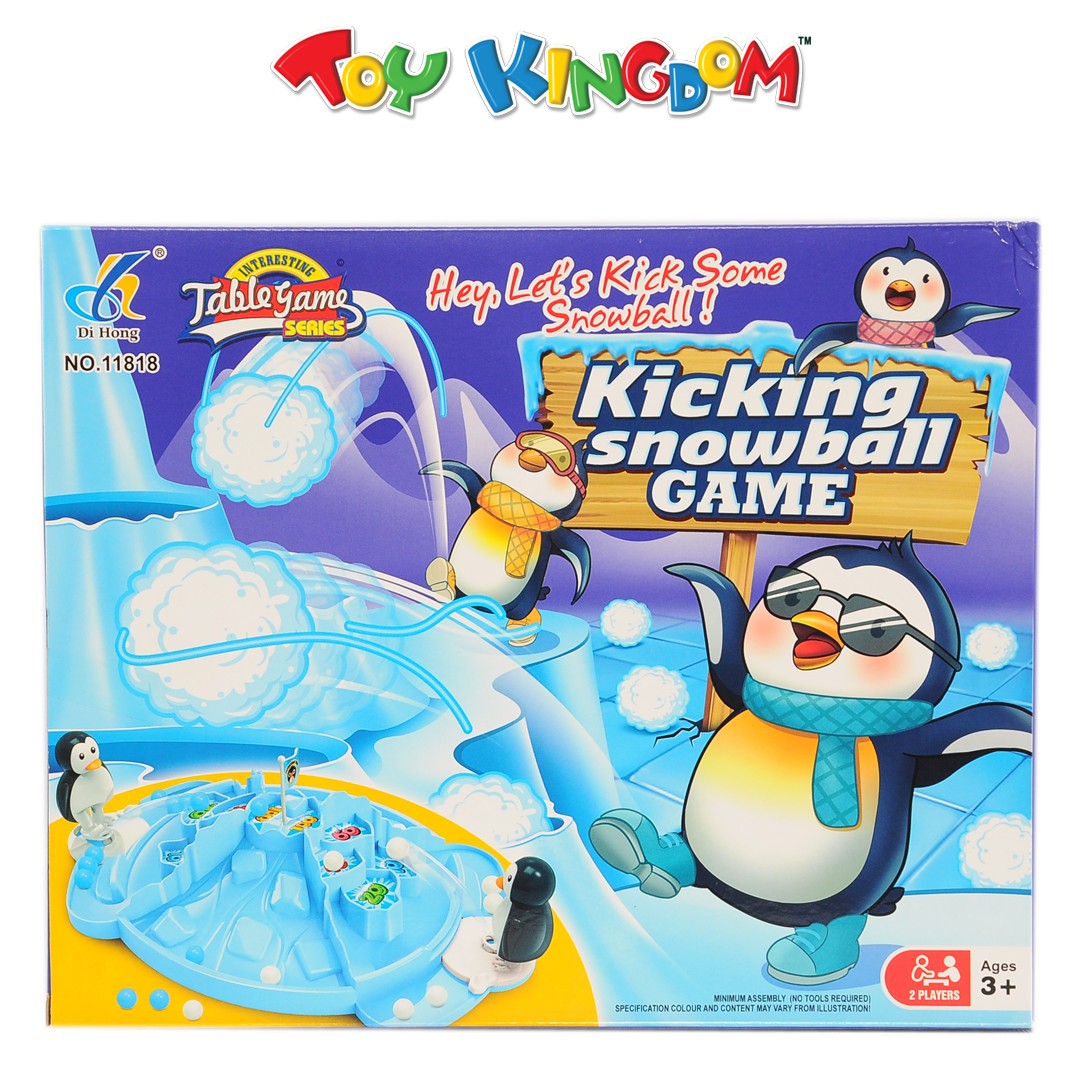 Payment & Security
Your payment information is processed securely. We do not store credit card details nor have access to your credit card information.