Description
Recommended for ages 8 years and up
Maerial: Plastic
Includes: Mermaid tail shaped eye shadow brush, 9 colors of eye shadow, Blush, 2 mini cosmetic brushes, Lip gloss, Hair chalk, Tattoo sheet, Nail polish, Nail stickers and Nail file 
Get a mermaid look! Bring the world of creativity to life!
Make It Real Mega Mermaid Makeover
Give your look a magical underwater vibe with these mermaid-themed cosmetics and temporary tattoos.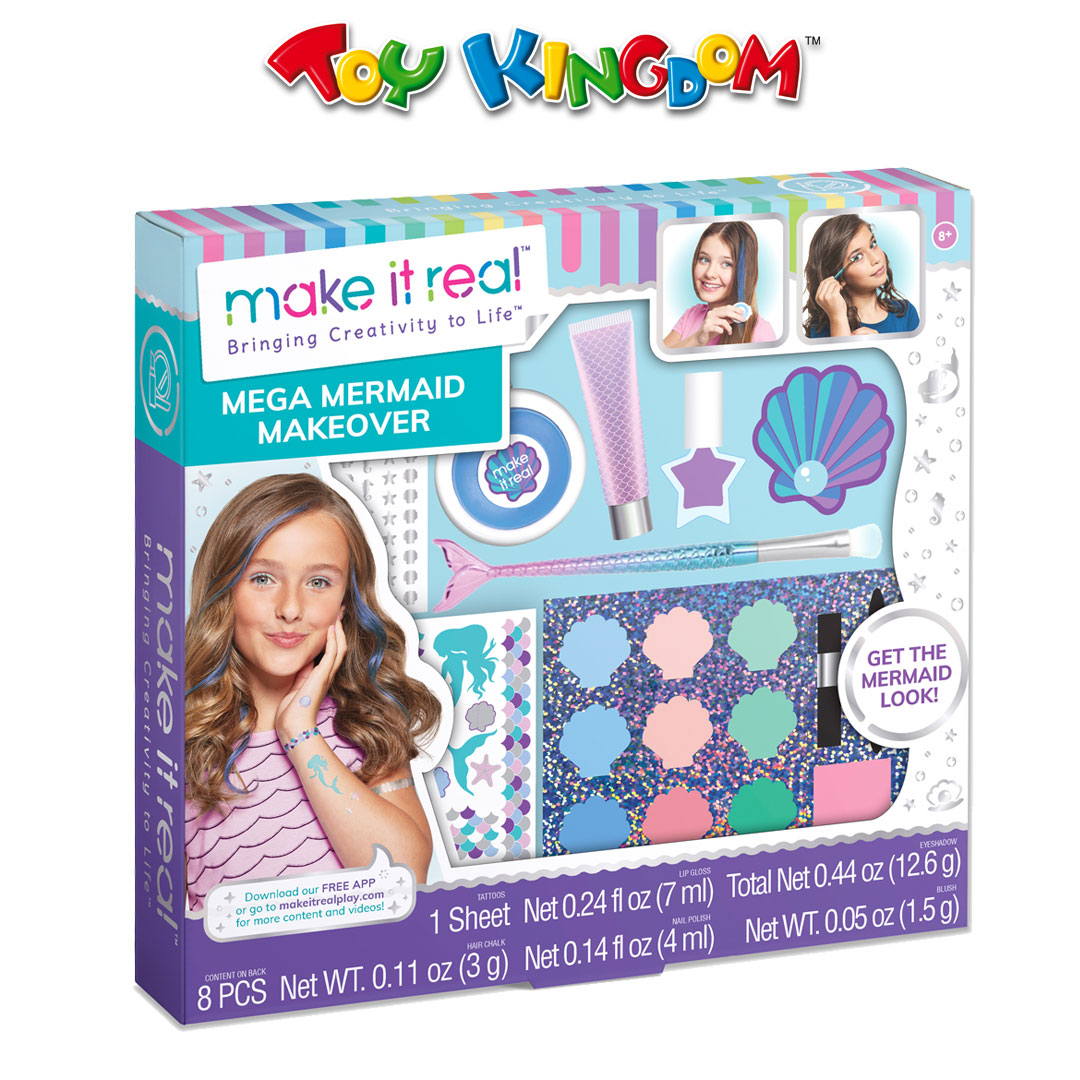 Payment & Security
Your payment information is processed securely. We do not store credit card details nor have access to your credit card information.