Description
Recommended for ages 8 and up
Material: Plastic
Includes blaster, 2 shells, 6 darts, and instructions.
Measures approximately L10x H7inch
The blaster has a cool break-open loading mechanism -- move the latch and the blaster "breaks" open.
Load the shell inside, close the blaster, prime, and fire.
Store 2 shells on the blaster tokeep them nearby for fast reloading.
NERF Shellstrike DS-6 Blaster Toy for Boys
Up for some nerf-wrecking action? Grab your Nerf Elite Shellstrike DS-6 and get ready for some smashing fun! This Nerf Elite Shellstrike DS-6 features a break-open mechanism for inserting a shell inside. What's more exciting is that you can store 2 shells on the blaster to reload quickly.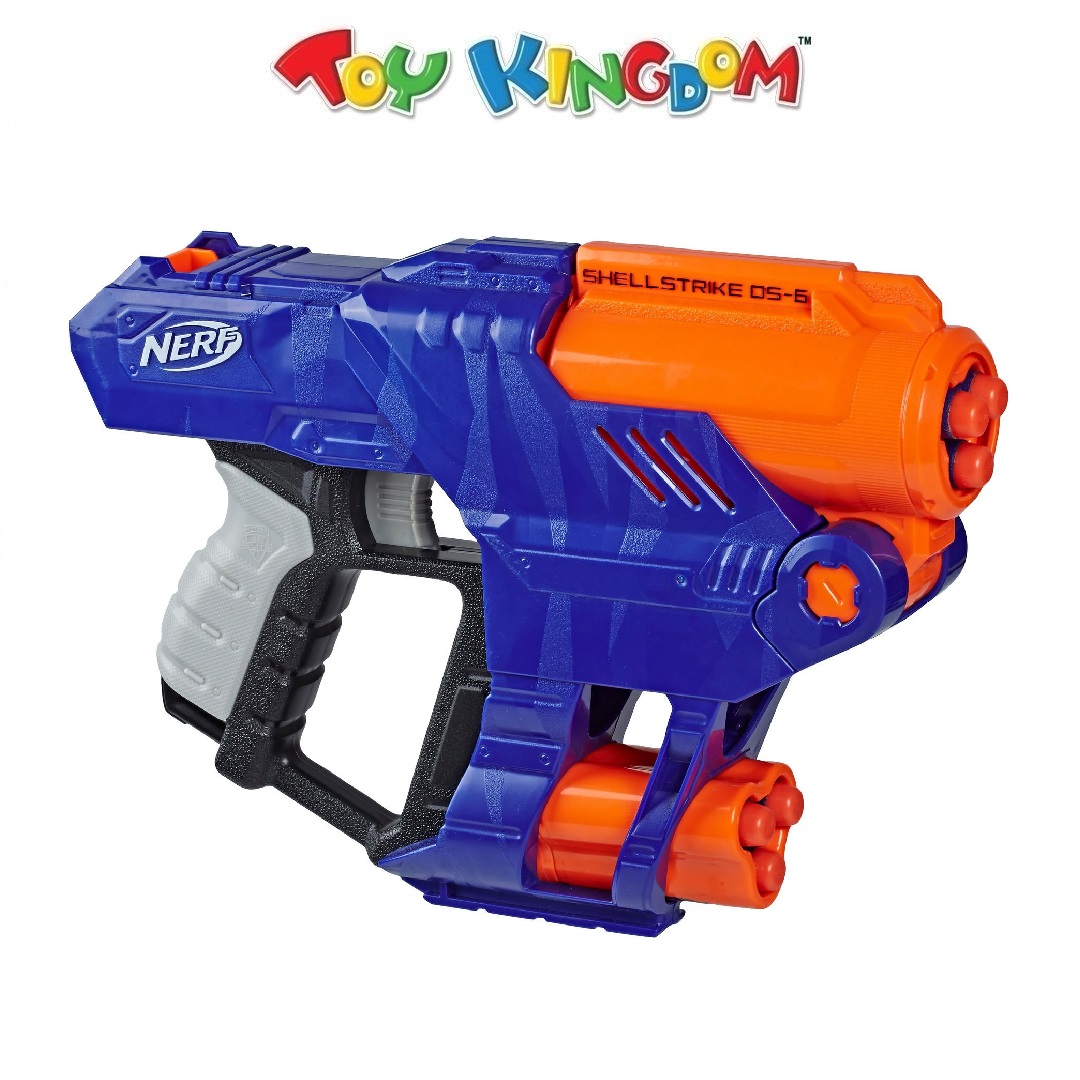 Payment & Security
Your payment information is processed securely. We do not store credit card details nor have access to your credit card information.