Description
Recommended for ages 3 years and up
Materials: Plastic and dough
Includesmama pig book-mold, pigpen, and 4 cans of Play-Doh Brand Modeling Compound
This mommy pig figure has a mold to make baby piglets inside her belly! Use her to make piles of adorable Play-Doh piglets again and again.
Place Pigsley's Play-Doh piglets in the pigpen, then press the slop bucket to make them bounce around!
Play-Doh mud, that is! Load some Play-Doh compound into the mud hut, then press the roof to pour silly Play-Doh mud into the pigpen and let the piglets roll around in it.
Play-Doh Animal Crew Pigsley Splashin' Pigs Farm Playset for Kids
What's poppin' in this Play-Doh pig pen? All the farm fun you can imagine! Meet Pigsley the mama pig, who has a mold inside her belly to make adorable Play-Doh piglets. Kids will squeal with delight when they place the piglets in the pigpen and press the slop bucket popper to make the piglets bounce around. Make the piggies even happier by filling the pigpen with Play-Doh mud! This farm animal toy for kids 3 years and up makes a fun gift for kids who love toy pigs and getting creative with arts and crafts like modeling clay.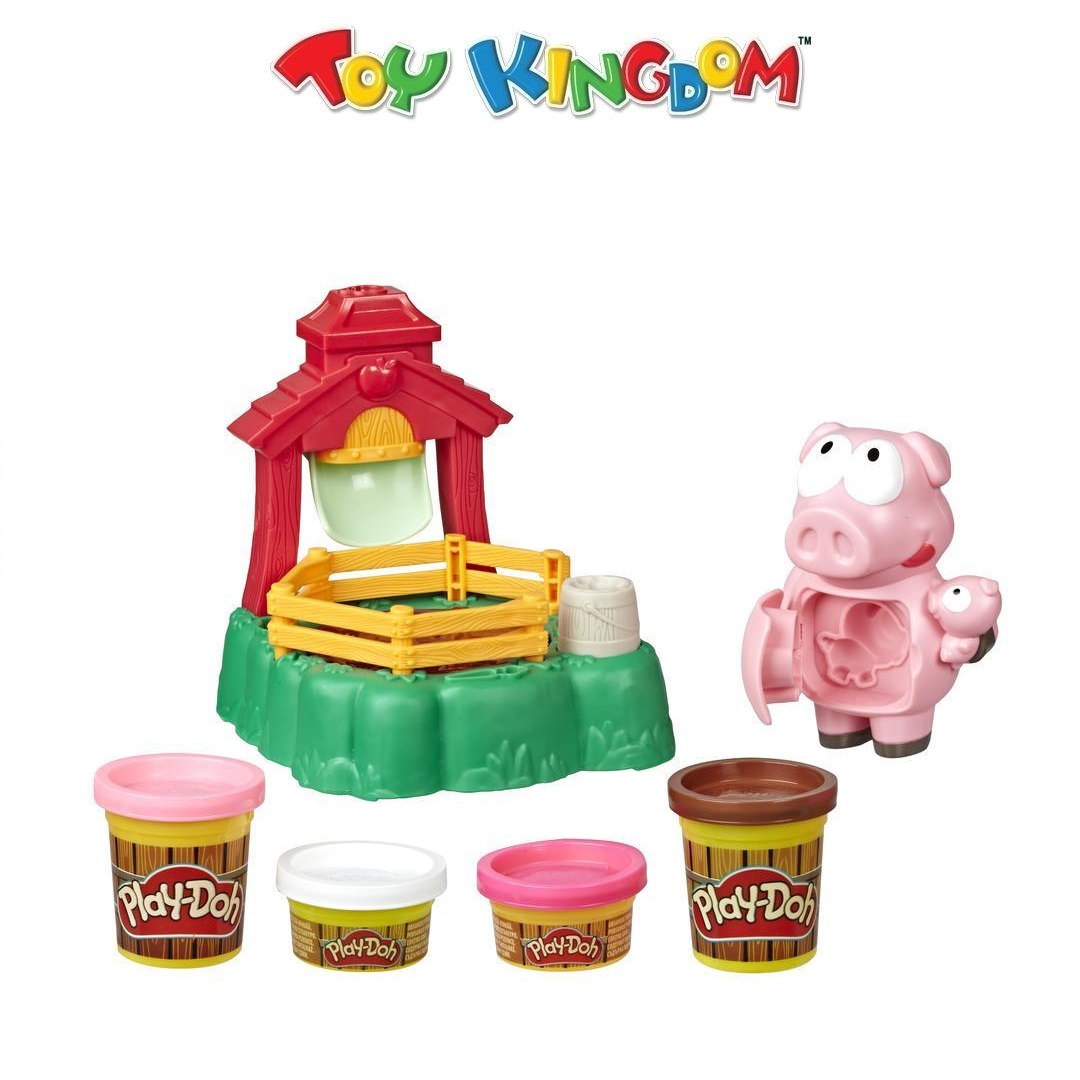 Payment & Security
Your payment information is processed securely. We do not store credit card details nor have access to your credit card information.