Description
Brand: Polly Pocket
Recommended for ages 4 and up
Material: Plastic
Figure measures approx 1.25 inches
Features Polly's living room that has a changing TV, a game spinner, a pizza scooter and more!
Includes Polly Pocket™ Pocket World Mini Mall Escape™ compact, Polly™ and Lila® dolls, and 2 segways.
It's time for fun at the mall with the Polly Pocket Pocket World Mini Mall Escape compact! Shaped like a purse, the compact opens to a mall-themed world complete with micro Polly and Lila dolls! There's so much to explore and reveal: there's a movie theater with a door that swings open to the theater—complete with seats and a popcorn machine! There's an elevator that the girls can ride up and down; a motorcycle that moves back and forth, that they can ride as well. If they're hungry, they can open the snack stand door, and if they need a fashion change, they can open the dressing room door. Polly and Lila dolls each have their own segway that they can zip around on from one fun corner of the mall to the other! With Polly Stick technology, micro Polly doll and friends can stick anywhere on the compact.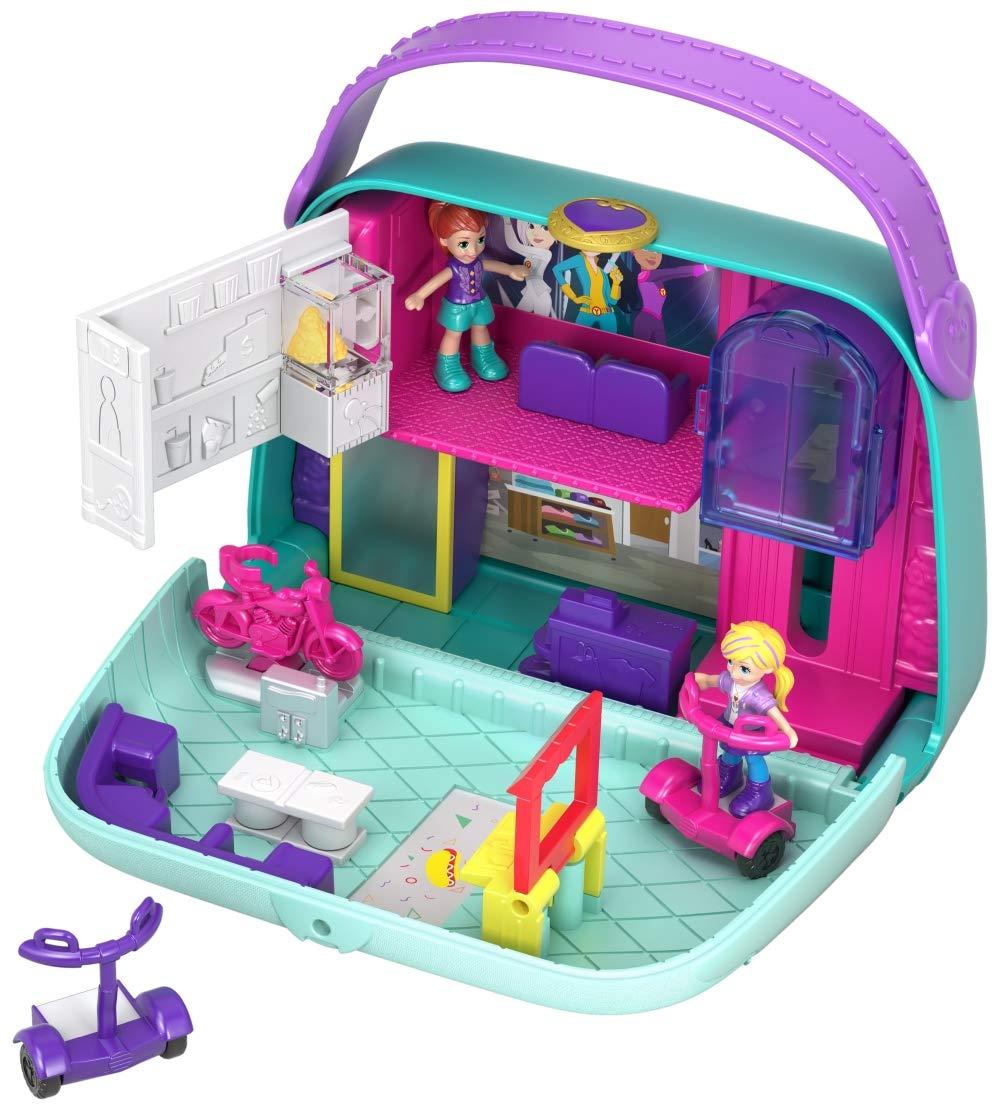 Payment & Security
Your payment information is processed securely. We do not store credit card details nor have access to your credit card information.