Description
Brand: Polly Pocket
Recommended for ages 4 and up
Material: Plastic
Features Polly's living room thathas a changing TV, a game spinner, a pizza scooter and more!
Includes: 1 x Polly Pocket Pocket World Pamperin' Perfume Spacompact, 1 x Polly doll, 1 x Lila doll, 1 x golf cart accessory and 1 x sticker sheet.
It's time for a spa day with the Polly Pocket Pocket World Pamperin' Perfume Spa! Shaped like a translucent perfume bottle, the compact opens to a spa-themed world complete with micro Polly and Lila dolls! To get to their treatments in the big complex, they have their own golf cart with moving wheels (both dolls fit inside) to zip around! Then the secret surprise reveals begin: inside the "spa," lockers flip down to reveal a jacuzzi; the sauna door opens; a salon chair moves; the massage table flips open to reveal snack and tea bar; and the shower door opens. Extra-special feature lets you fill the detachable perfume spout with water, and then reattach and squeeze it to make the water flow down into the jacuzzi! Wow—talk about the royal treatment—what a relaxing day for Polly and Lila dolls! With Polly Stick technology, micro Polly doll and friends can stick anywhere on the compact. Place a sticker from the sticker sheet (included) on the compact and the dolls will stick to the sticker wherever placed. Compact is small enough to take anywhere, anytime for the most pampered of Polly Pocket adventures. Includes Polly Pocket Pocket World Pamperin' Perfume Spa compact, Polly and Lila dolls and golf cart accessory. Colors and decorations may vary.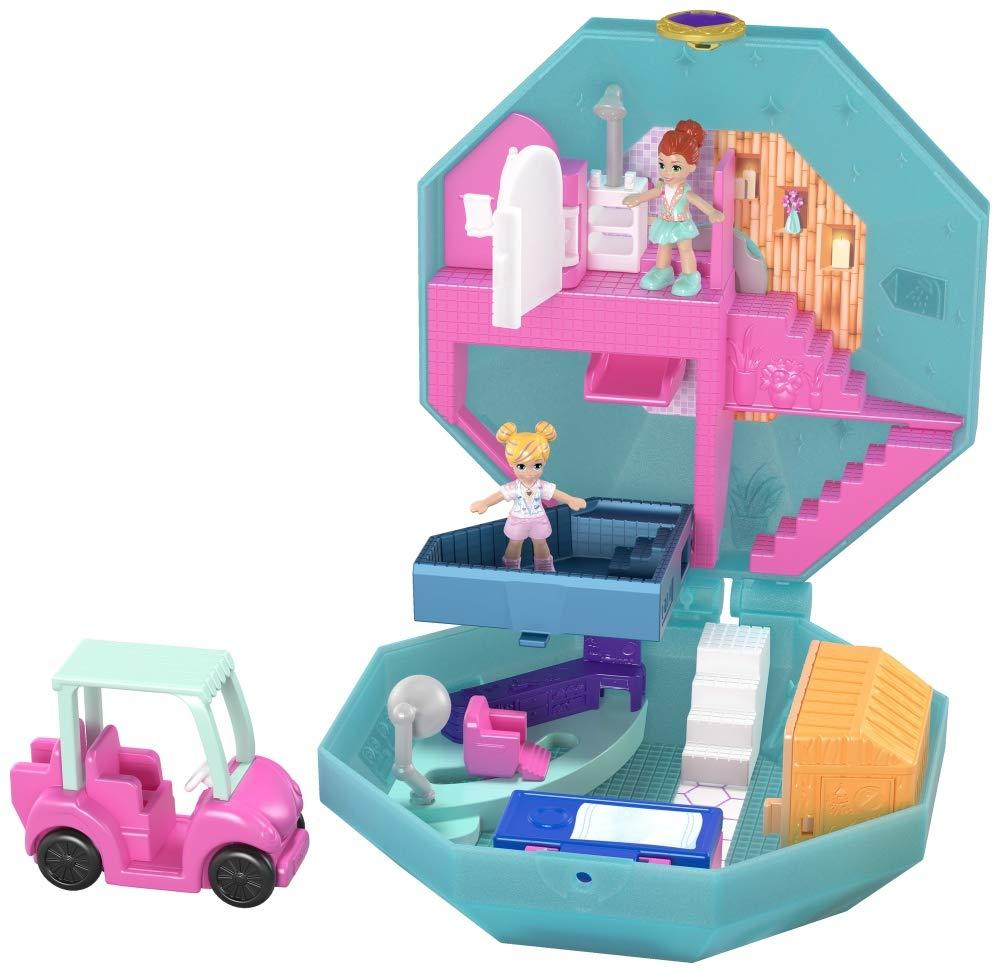 Payment & Security
Your payment information is processed securely. We do not store credit card details nor have access to your credit card information.