Description
Brand: Polly Pocket
Recommended for ages 4 and up
Material: Plastic
Includes: 1 x Polly Pocket Pocket World Surf N' Sandventurecompact, 1 x Pollydoll, 1 x Shani doll, 2x jet-ski accessories and 1 x sticker sheet.
Polly Pocket Surf N' Sandventure Compact Doll Playset for Girls
Discover a beach adventure inside your pocket with this Polly Pocket Surf 'N Sandventure Compact Doll Playset! The compact has these secret reveals: a dolphin spins and Polly™ doll can surf with the dolphin; a clam opens; and a boat deck flips over to reveal a shark—watch out!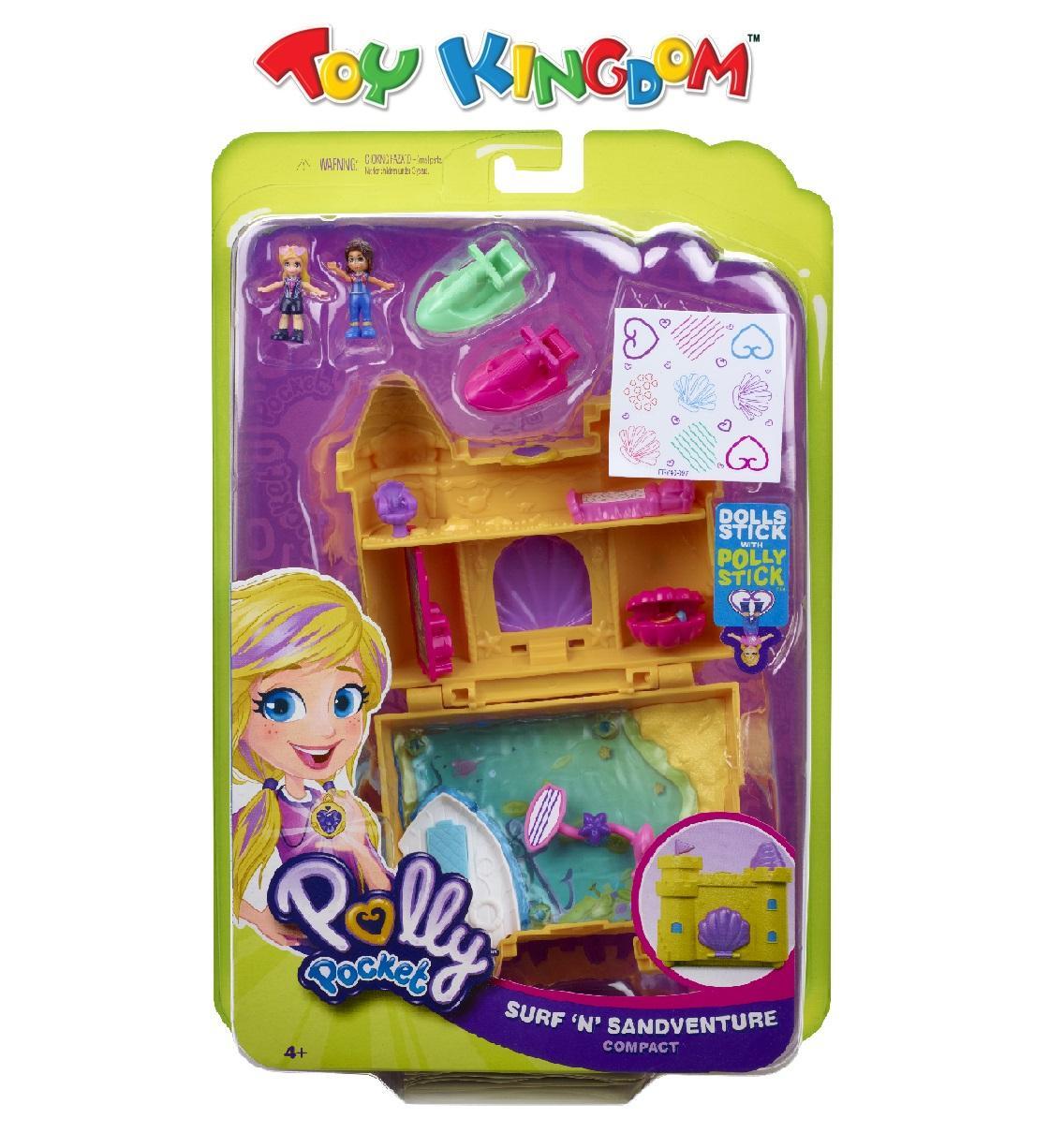 Payment & Security
Your payment information is processed securely. We do not store credit card details nor have access to your credit card information.