Description
Recommended age 4 years and up
Material Plastic
Packaging measures approximately L=25cm x W=8cm x H=29cm
You're invited to Happy Places NEW Wedding Season!
Each Pack comes with 5 Petkin accessories!
Each Scene Pack includes a quick change "Easy Pop" skirt or accessory.
Each Happy Places Scene Pack includes a doll stand to display.
Assorted Product Selected at random based on availability, styles and colors may vary.
Shopkins Happy Places S8 Happy Scene Pack for Kids

The wedding of the year is about to take place and you're invited! Help prepare the royal wedding day with the happy groom "Will Hugh" and the maid of honor "Caketrina" with the "Shopkins Happy Places™" Happy Scene Packs. Each pack contains the cutest toy Petkin accessories to decorate and create the perfect wedding scene. "Will Hugh's" Charming Wedding Arch comes with a beautiful archway and has an "Easy Pop" ring box to present to his bride. Caketrina's Scene Pack has everything she needs to prepare a romantic bridal table for the happy couple including a delicious wedding cake Petkin accessory.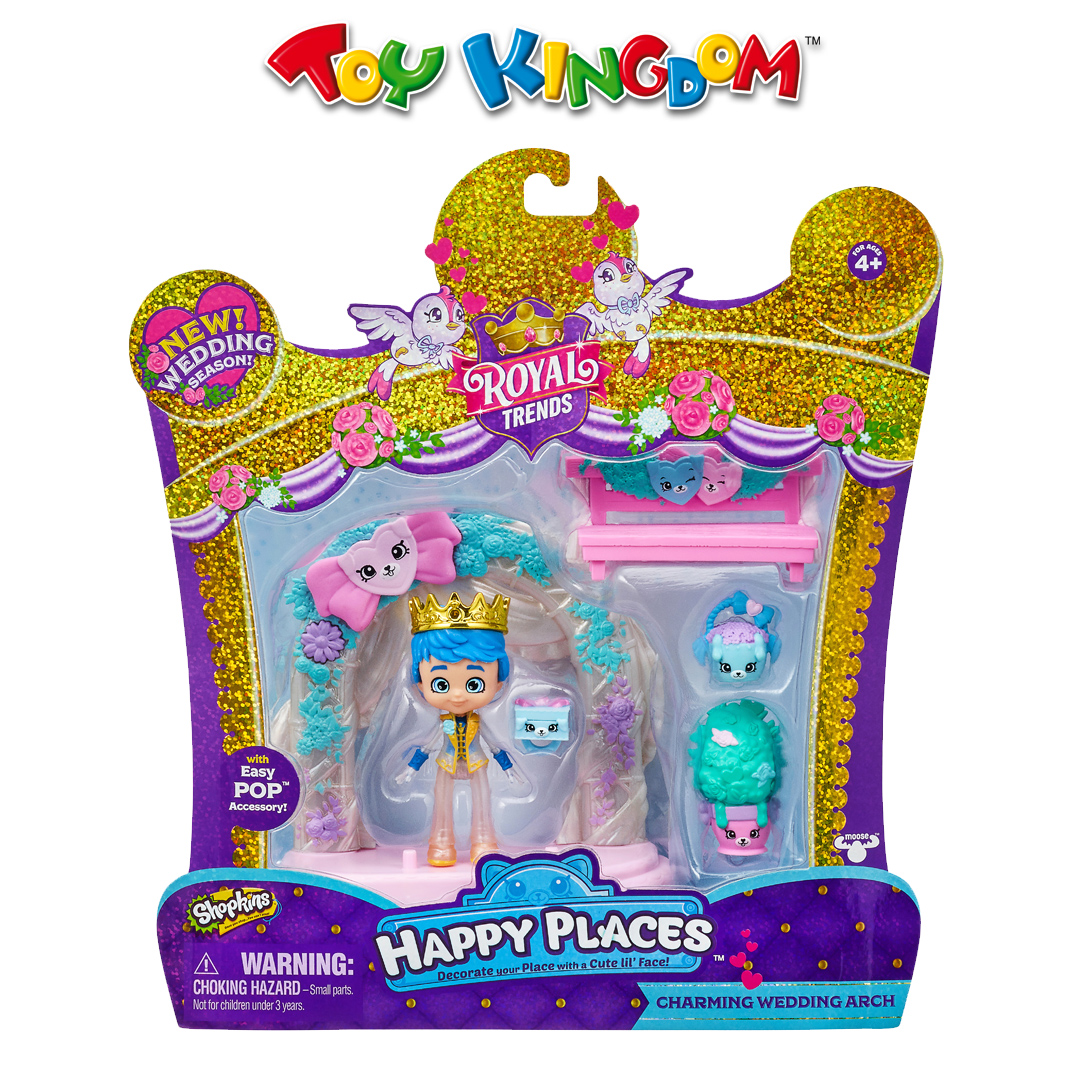 Payment & Security
Your payment information is processed securely. We do not store credit card details nor have access to your credit card information.